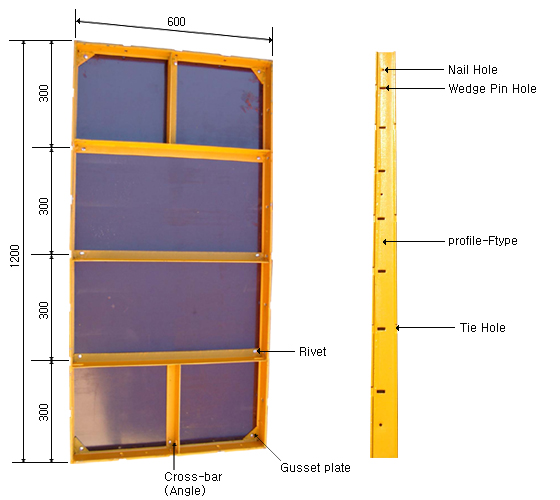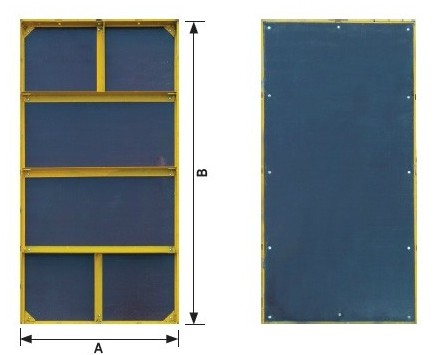 Formwork system
Euro formwork: All-purpose,handset formwork,collapsible forms of 2 class (GOST Р52085-2003)
Name: EURO FORM
Material frame: High-strength constructional steel
Material deck: Film faced Plywood thinckness:12mm
Average weight index: 20 kg/m2
Accepted load: Not more than 60 kN/m2 G
Bending deflection at the accepted load: Not more than 1/400
Turnover: Not less than 60 cycles
Profile thickness: 4mm
Profile width: 63.5mm
Height of boards: 0.9m to 1.8 m in 50mm intervals
Width of boards: 0.15m to 0.6m in 50mm intervals
Protection against corrosion: EURO FORM polymeric coating
Color: Orange


System Introduction:
Steel Frame Formwork System is one kind of integrated construction formwork for concrete pouring.It could be assembled integrity to pouring the concrete of all the part of construction,saving the construction time and improving the quality of construction.
Steel Frame Formwork System is very welcome in the word,we had export a lot,most is designed according to customers' design drawing,we make sure the system is suitable for specific using.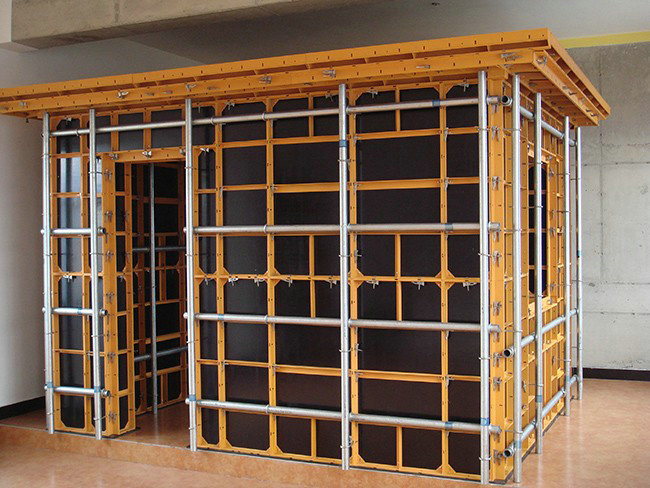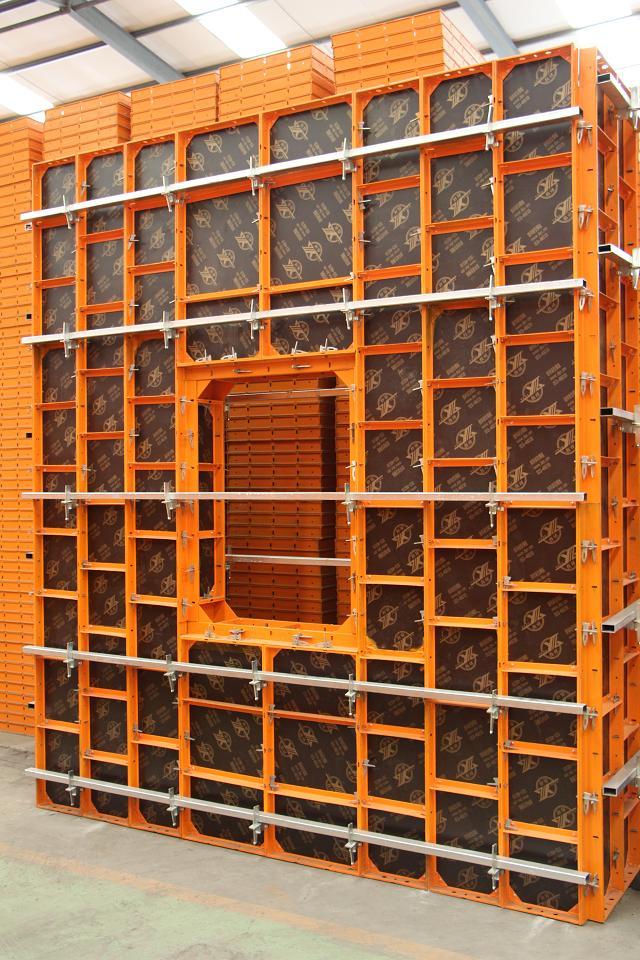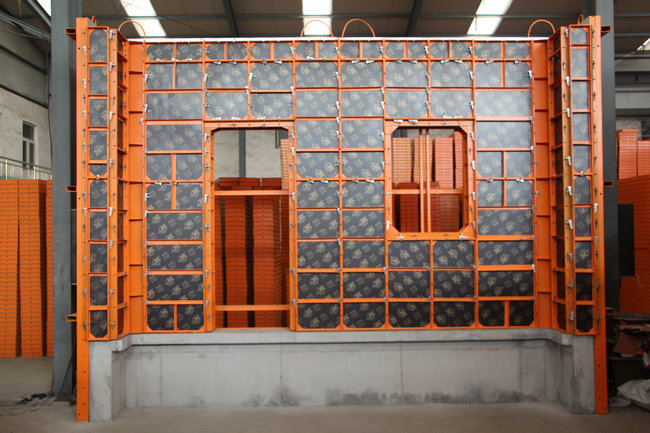 Characters:
1.Simple structure:Steel Frame Formwork System is mainly made up of steel frame formwork,sealing board, out corner,inner corner,tension bar,wedge, hook,steel pipe,timber beam and steel props.These simple parts could be assembled for wall,column,slab and beam in together.
2.Long life:the steel frame could be used no less than 200 times without damage, lot times turnover means cost saving.
3.Easy to assemble and disassemble:All the parts could be assembled and disassembled by hand with only a hammer.
4.Light weight:steel frame formwork system is very light,it could be moved by hand.
5.High quality of concrete:the smooth plywood panel makes the surface of the concrete very smooth.